India Pictures - Page 1
Monday, 29th November 2004 10:44
Page 1 · Page 2 · Page 3 · Page 4 · Page 5 · Page 6 · Page 7 · Page 8 · Page 9 · Page 10
Cows rule the roads in India, they don't budge for anyone or anything. Being a pedestrian becomes a little more fun as a result.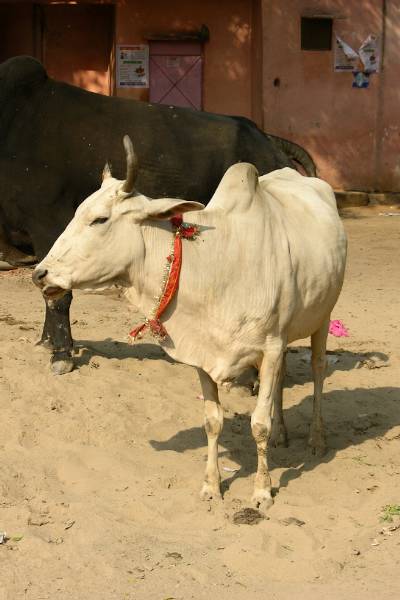 This is the Main Bazaar in Paharganj (Delhi). Being a foreigner here is entertaining. The decorations above the street are for the Diwali festival.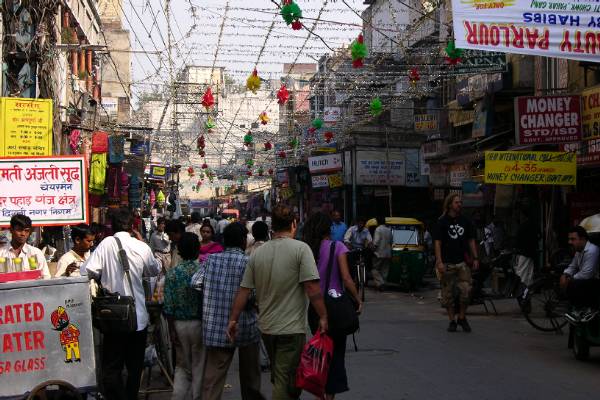 The river Ganges at Varanasi. It's supposed to be holy and great to wash in but we were put off by the heavy metal content.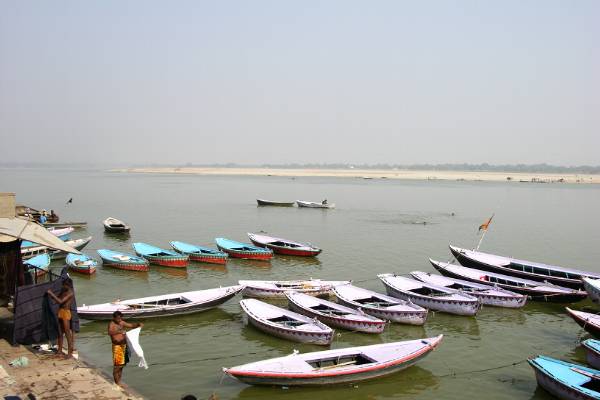 One of the ghats on the banks of the Ganges.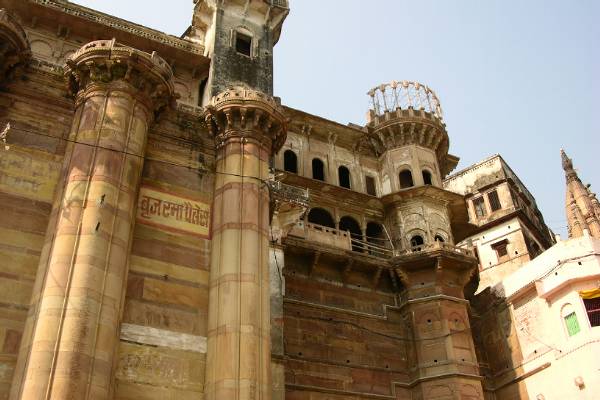 More ghats.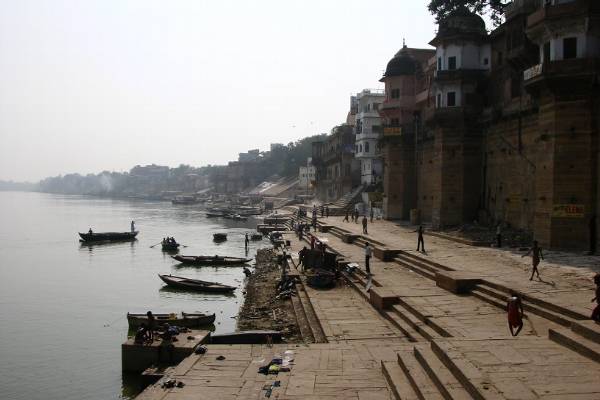 People washing themselves.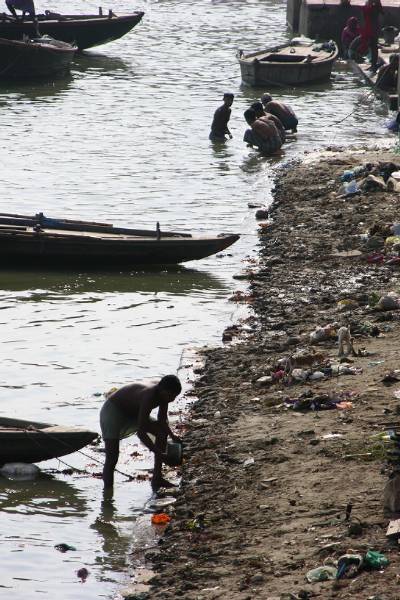 People brave enough to cross the river by boat.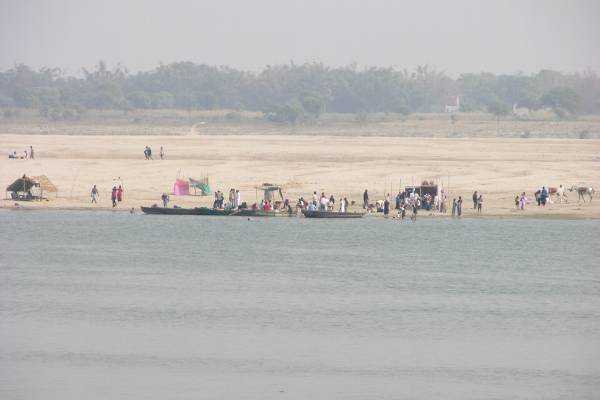 Some water buffalos.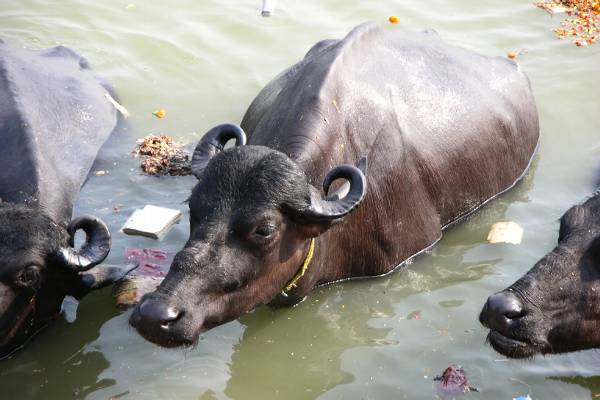 In one of the narrow alleys in Varanasi we saw this odd scene. A red door, a cow and a scooter. Not something you see every day in England.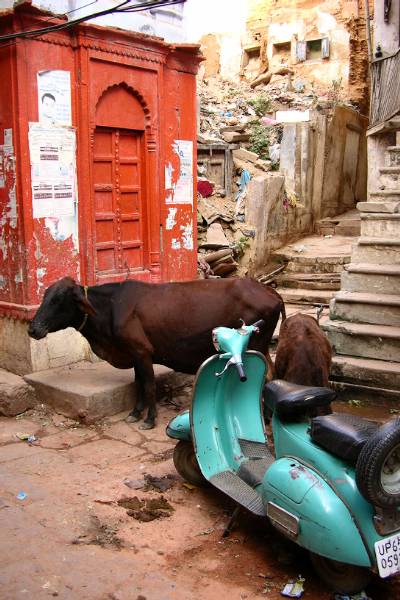 Sarnath, near Varanasi, where Buddha gave his first sermon.